Click here to watch Season 2-1998  Welcome Aboard Live episodes on YouTube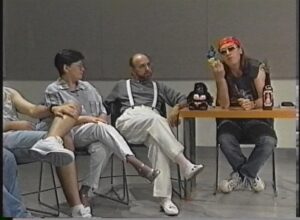 Season 2-1998 Welcome Aboard Live started was our first season to go weekly. It really was a learning experience. Since we were not yet going live, the shows were pre-taped. But we continued to do the "live to tape" format so that anything that happened became part of the show. Doing this for so many shows made it an easy transition to actually go "live" for the first time in December 1998.
Welcome Aboard Live with Mike Pettersson was produced by TWT Productions.